Material
A red container categorized VERB containing cards of phonetic verbs. The verbs may be moves with the intention to be acted out with the aid of using the kids just like the phrases: wink, skip, clap, sing, dust, bend, sit, stand, drink, kiss, run, soar, hop. Note: Do now no longer use snap shots for verbs which include soar or sit. The toddler will then get verbs pressured with nouns.
Presentation
The instructor suggests the kid the purple container and the playing cards. The instructor tells the kid that each one the phrases on purple playing cards are verbs. The instructor does now no longer try to give an explanation for verbs or outline them. The instructor then has the kid examine a card and do the action. The baby then places the cardboard in the the lid of the container and takes some other card to act.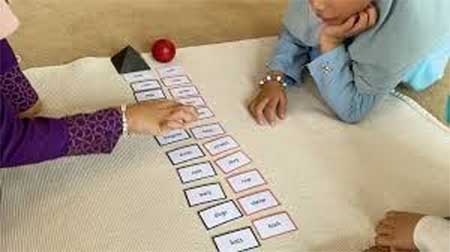 Exercise
A baby takes the container, reads the phrase on a card and acts out what it says. For example, "Sit. So the kid is going to a chair or the ground and sits. When the kid is completed with one card, he places it in the lid of the container and reads the subsequent card. The baby reads all of the cards and acts out every verb.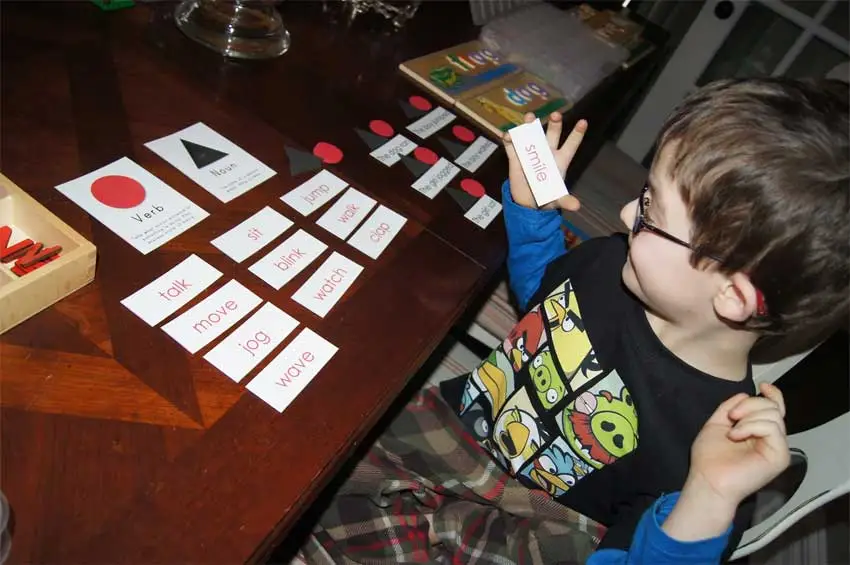 Montessori verb cards are part of Montessori language materials in Montessori teachers  training curriculum.
Purpose
Reading with comprehension, clarifying phrases, starting of acting..